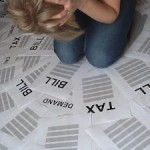 It is already time to start thinking about taxes and W-2′s and refunds, etc. again. And if you are a small business at Smith Mountain Lake, you don't want to miss out on any tax breaks, updates, or other important information that could affect you. 
That's why the upcoming FREE Small Business Tax Update Seminar on February 16th will be of great value to our local business community. The seminar will be held at the Westlake Library from 3-5pm on that Tuesday.
Bring your questions and join the discussion with tax expert, Ken Copeland, CPA.Ken is Director of Economic Development for Longwood University and Adjunct Professor of Accounting in the College of Business and Economics. Learn about recent tax changes, as well as cautionary tips, that may benefit your business.
Limited seating is available so please register by e-mailing Annette Stamus at annette@visitsmithmountainlake.com.