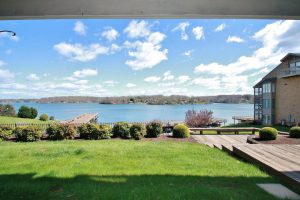 Life around Smith Mountain Lake is full of helpful and interesting opportunities for those in the know. Since all should be in the know about Sidewalk Art Shows, Author Book Signings, Free Business Cards and Such, we are trying to pass on the good stuff as it comes to our attention.
ARTISANS ALLEY – A Sidewalk Art Show, hosted by Artfully Framed…features local artists from Smith Mountain Lake and The Roanoke Valley. Keep these dates on your calendar:      July 7th, August 11th, September 8th from 11am – 4pm ARTFULLY FRAMED will also be featuring the artwork of Mary Buck Bryant from Aug.1st – Sept.5th.
Senior News is distributed at SML, Bedford, Rocky Mount and areas in between, as well as Roanoke and New River Valleys. Find local columns, events, valuable coupons, and more. Celebrating our 13th year, with some great advertising promotions. Great resources and products for the 50+. Call Gary at 540-400-5951.
The General Store will be hosting a book signing on Saturday, July 28 from 11:00 to 2:00. Author Becky Mushko will be here signing her new book "More Peevish Advice" and Author Marion Higgins will be here signing her book "When Men Move to the Basement". Please come meet these two funny ladies and enjoy some refreshments. 213 Scruggs Road, Moneta 540-721-3009.
Salem Financial, LC – Real Estate Financing – Real people. Real solutions. Real Easy.  100% financing for Lots! We specialize in lot/construction lending, purchases, refinances and equity lines/loans. We do the shopping for you! Call us today for your FREE loan analysis. 721-3662.
The Blackwater Cafe is open 7 nights a week for dinner and breakfast on the weekends starting at 8am.  Our fish is always fresh and from all over the world.  Call about our daily fish specials.  Try the new Certified Angus Beef Prime Rib sandwich at $9.95.
M.P.P (Mail & Parcel Plus) is offering you 100 FREE Business Cards with a purchase of 500 Business Cards or 200 FREE Business Cards with a purchase of 1000 Business Cards.  We offer more than just shipping, so stop in and see what the PLUS is all about!  Enjoy a quick lunch at Quiznos while we work on your jobs!  For all of your Shipping and Printing needs Call us or stop by (540) 489-8600.
The Little Gallery will be hosting demonstrations on the deck Saturdays from 1 – 3pm.
July 21 – Rebecca Humphrey; July 28- Pat Carr; August 25 – Nikifor
The featured artist for August is Greg Osterhaus.  His demo is August 12th including a drawing for original art and pottery.
Gay and Neel, Inc., offers surveying services to the Smith Mountain Lake area.  Specializing in Civil Engineering, Surveying, and Landscape Architecture; we provide quality, professional service with a fast response time.  We'll get your project moving quickly. For a free on-site analysis, contact us at 540-345-1110 or  www.gayandneel.com.