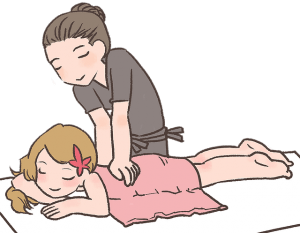 Some of our newer businesses in Smith Mountain Lake, Va. are offering discounts, grand opening galas with refreshments, and other specials. Take a look at some current offers and make a note on your calendar if any of them sound particularly appealing or beneficial.
Lake Storage Solutions located at 230 Lakewood Forest Road in Moneta will host its ribbon cutting/grand opening on Tuesday, October 2, 2007 from Noon until 2 PM.  The ribbon cutting is scheduled for 12:30 PM. Food and refreshments will be served.  Join your fellow members in welcoming Robert Tobey to our business community.  Casey Morgan with State Farm Insurance is the Ambassador for this event.
Balance Chiropractic and Wellness is finally open in Westlake! We are a chiropractic, massage therapy and wellness facility located at 12787 Booker T. Washington Highway. Call 540.719.5400 today to schedule a complimentary consultation and save $10 off a One Hour Massage! For additional information, visit us at www.balanceroanoke.com.
SUBWAY has added a second Moneta location! On August 31, SUBWAY at the Shoprite Center (intersection Rte 122 & 655) opened its doors. Now enjoy great service, fresh sandwiches and friendly faces at two Moneta locations. Don't forget our Daily $3.99 Specials (6″ sub, chips, drink), or after 4:00PM, 2/$8.99 footlongs. Phone 540.297.8889.
Please join us as we celebrate the Grand Opening of Essence Aesthetics!  Dr. Henry Burgess and his staff cordially invite you to attend our Open House, Saturday, October 6   10 a.m . – 4 p.m. , 274 Westlake Rd.
Accent on Design a complete Design Studio welcomes Cindy Hall to our staff of Designers.  Come by our newly redesigned showroom at 400 Scruggs Road, Suite 400 and see all that we have to offer in interior design, flooring coverings, lighting, custom window treatments and more.  We offer a staging service to realtors and contractors to help their listing sell! Please contact us at 540.7197777 or  <mailto:accentondesign400@earthlink.net> accentondesign400@earthlink.net.