If you live near Smith Mountain Lake Virginia, then you are blessed to see an abundance of beautiful trees all year round. But since this is the season when we particularly appreciate pine trees, I thought it would be fun to share a few Christmas tree facts.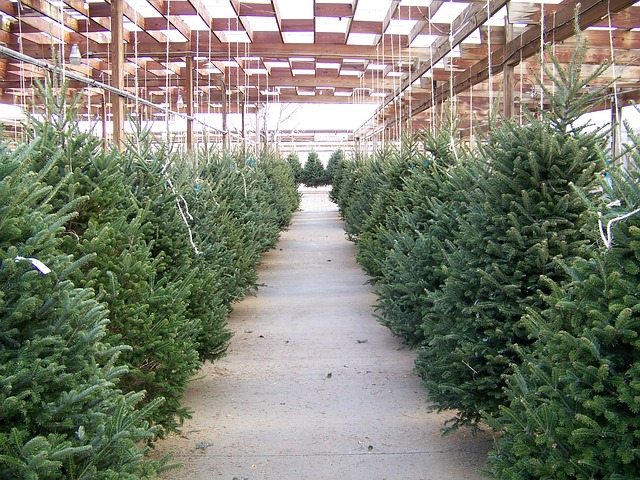 Did you know that six species account for about 90 percent of the nation's Christmas tree trade? Scotch pine ranks first, comprising about 40 percent of the market, followed by Douglas fir which accounts for about 35 percent. The other big sellers are noble fir, white pine, balsam fir and white spruce. If you have not yet found the perfect tree for your home this Christmas then check out your local nursery or one of the local businesses below.
SML Rotary Annual Christmas Tree Sale will be held at Lake Auto Repair located at 210 Scruggs Road in Moneta. Available will be 6′ to 10′ hand picked Frazier Firs. Free delivery (within a reasonable distance) For more info call
540.721.5823.
Fresh and Artificial Christmas Trees at: Rucker House Mercantile
4969 Rucker Rd. in Moneta, VA 24121
Ph: 540-297-4122
E-Mail:
info@ruckerhousemercantile.com
Christmas Trees 4 ft – 12 ft & Handmade Wreaths at Diamond Hill General Store. Open House 1-5 p.m. in the Gift Shop – Saturday December 1st – Trunk Show with 1928 Jewelry and Canada Organic Kitchen Products. Gift Baskets ready- to- go or custom. Christmas Wine tasting, eggnog and many food samples. 1017 Diamond Hill Road, Moneta, VA 540-297-9309.