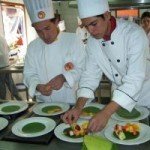 Part of the fun of living in or near Smith Mountain Lake, Va. is that there are always interesting things happening in the community. Over the next month or so we have a new ice-cream parlor opening (yum), first aid/CPR courses being offered, Karen and Gil Smith open another restaurant, The SML Wine Festival, Lectures on Ghosts and so much more. It will be a great time for everyone, no matter which activity you pick.
Sunday, September 21st you can spend the day looking at a variety of farm animals and other enjoyable farming related things at the Mountain Run Farm Field Day. Meet and talk to farmers, purchase home grown mean and much more. Visit www.mountainrunfarm.com for more info.
Wednesday, September 24th from 1:00-2:30 PM, Karen & Gil Smith bring a new addition to our business community with the Grand Opening/Ribbon Cutting of Freckles Ice Cream Parlor at Celebration Square in Downtown Moneta on Route 122.
Wednesday, September 24th 7:30 pm-The Friends of the Bedford Public Library Present Tannahill Weavers, Scotland's Finest Celtic. Open to the Public/Suggested Donation $10 For more information call 540 586-8911 ext 2111 or www.friendsofbedfordlibrary.org. Seating is limited.
Thursday, September 25th through Saturday, September 27th " Art by Kim" specializing in people and pet portraits in pencil or oil. There will be a wine tasting and other refreshments from 2-4 on Thurs & Fri.
2909 Old Forest Rd. Lynchburg. 434-384-2900.
Tuesday, September 30 – The New Century Venture Center is offering First Aid/CPR Certification Courses.  First Aid will be 8 AM -12 Noon, CPR from 1 – 5 PM.  Classes will be held at Safety & Compliance Services, 2728 Colonial Avenue, SW, Suite 113 in Roanoke.  Registration is $40 per course or $75 if taking both.  Call 540-719-2500 to register. 
Wednesday, October 1st from 1:00-2:30 PM –Karen & Gil Smith's 3rd new restaurant to be added to our community. The Grand Opening/Ribbon Cutting is for Hawk's Country Store & Deli which is located at Celebration Square in Downtown Moneta on Route 122. 
Thursday, October 2nd at 7 pm- Fall Ghost Lecture Series begins at Avenel. $15 prepaid. Come hear from actual ghost hunters regarding their findings on the paranormal activity found at Avenel. Tour room by room highlighting paranormal activity, hear stories of sightings and happenings, live demonstrations of the equipment used and distribution of materials archiving all the activity. Call 540 875-9180 to reserve a seat.