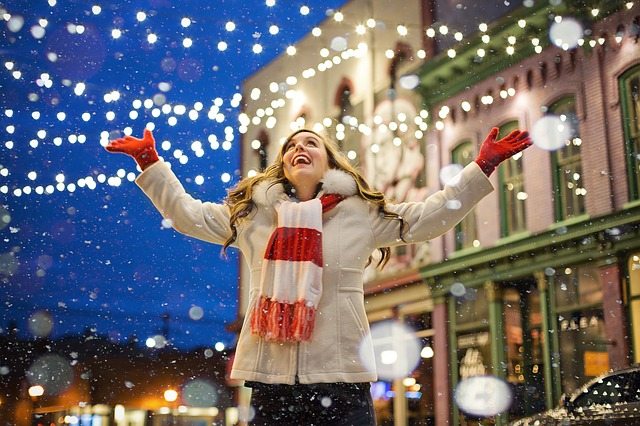 I so enjoy the lights and festivities of this lovely time of year at Smith Mountain Lake and all over our lovely state of Virginia. The only problem is having time to participate in the many concerts and activities there are to choose from. Thanks to the Bedford Chamber of Commerce and the Smith Mountain Lake Chamber of Commerce for keeping us up to date on all these happenings. Check out their web sites for lots more great info. about life around the lake.
The Willard Companies is excited to announce Smith Mountain Lake's first annual holiday tree lighting ceremony in conjunction with a "Holiday Open House" and U.S. Marines Toys for Tots drive at Westlake Towne Center. The two day event will begin on Friday, December 7, 2007 from 4:00 – 8:00 pm and will continue on Saturday, December 8 from 10:00 am – 5:00 pm. www.visitsmithmountainlake.com
Dec 5 – Blind Boys of Alabama in Concert – 7:30pm – Just in time for the holidays, the Blind Boys come to Jefferson Center to spread the spirit and energy of pure soul gospel. Originally formed at the Alabama Institute for the Negro Blind in 1939, these living legends predate Elvis, Little Richard and Al Green. Yet even in their 70s, they're still at the top of the gospel charts and have won four consecutive Grammy Awards. – Jefferson Center, 541 Luck Avenue, Downtown Roanoke – 540-345-2550 – www.jeffcenter.org
Dec 7 – Dec 31 – Elks National Home Christmas Lights – The magnificent display of lights and scenery at the Elks National Home has grown from a few lights on the porch and a huge tree in the lobby to what you see today. The first outdoor decoration to be added was a row of lights along the roof line and the sleigh and reindeer. This was in 1953. From that beginning, the displays and lighting just grew each year, attracting more and more people.The lights are turned on for the first time each year at an official ceremony in the main dining room, with the public invited and a prominent member of the Order of Elks to throw the master switch. This ceremony is on a Friday, one or two weeks before Christmas, and the lights burn from that time, 5:30 to 10:00 p.m. each evening, through New Year's Eve. – Elks National Home, Ashland Avenue, Bedford.
Dec 7 – Holiday in Centertown Bedford – Enjoy a traditional holiday evening in Centertown Bedford. Carriage rides, caroling and more. Visit Santa at his remote office in Bedford's Centertown Park. Photos available to purchase. Refreshments and sales in Centertown Shops and Restaurants. – Centertown Bedford – 540-586-2148
Dec 7 – Karen Nichols in Concert – 7:00pm – A Very Jazzy Christmas. Tickets available at the door $7.00 children 8 and under free. – Bower Center for the Arts, 305 North Bridge Street, Bedford.
Dec 8 – Generic Folk in Concert – 7:00pm – Our music is a blend of traditional acoustic folk, innovative vocals and arrangements, and electric edge. – Bower Center for the Arts, 305 North Bridge Street, Bedford – 540-586-7030.
Dec 8 – Gingerbread Festival – Live music, seasonal vendors, food and crafts and, of course, a gingerbread house competition make this annual holiday event fun for the whole family. – Longwood Park, Salem – 540-387-0267