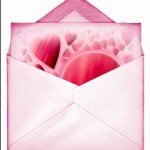 You can't go wrong by planning a special gift or surprise for your loved one on Valentine's Day. The only dilemma is how to choose which of the wonderful opportunities to take advantage of at Smith Mountain Lake this Valentine's Day. Will you choose a romantic get-away, wine and chocolates, a concert in the city, or one of the other delightful possibilities?
Need a weekend getaway?  Want to celebrate Valentine's Day close to home? BERNARD'S LANDING is offering a WINTER SPECIAL during February.  Stay in a one bedroom condo for $79.00 plus tax, a two bedroom condo for $89.00 plus tax, or a three bedroom condo for $99.00 plus tax.  Each condo is fully equipped, waterfront and requires a two night minimum stay.  Please call a guest service representative at 800-572-2048 or 540-721-8870.  Visit our website at www.bernardslanding.com.
Brooks Mill Winery recently opened for business.  We currently offer Blackberry Wines from dry to semi-sweet and sweet Plum Wine which is great with Valentine Chocolates.  All of our wines are produced and bottled here, in Franklin County only minutes from Westlake Corner. Brooks Mill Winery's tasting room is open by appointment only.  Please call (540)721-5215 to schedule a tasting appointment or for more information log onto www.brooksmillwinery.com.
On Valentine's Day start with with an informative cooking demonstration at 1:00 pm. at Mariners Landing, where guests will learn the art of creating truffles and other Valentine's delicacies. Follow this with a wine tasting with host Gabriele Rausse at 4:00 pm… Rausse is well-known to be the "Father of Viticulture" in Virginia. And the top the day off, Valentine's Dinner at Benjamin's at The Pointe. Join Chef Ben McGehee for a cacophony of flavors with his delightful four course meal starting at 6:00 pm. Call 540-297-4900 for pricing and reservations (dining reservations may be made directly at 540-296-1215). Special rates on overnight accommodations that include ALL of the activities start at just $229 per couple.
Take care of your Valentine's heart. The Cardiovascular Group of the Centra Stroobants Heart Center now has an office located in the Moneta Mayberry Hills Community. They are nationally recognized for being one of the best heart centers in the country. Our physicians are board-certified in cardiovascular medicine, while most of them also specialize in specific cardiac diagnostics and treatments. This means we can provide you with a full-range of cardiovascular care. For further questions about our services, call 540.297.7840.
VitaZen can help you find just the right gift for those you love who value healthy lifestyles this Valentine's Day. They can also help you to reach your New Year's resolution goals! Featuring Lean Systems "OLIO" to help with your weight management goals, the perfect partner product to any weight loss plan. It is a stimulant free Olive Oil based product with CLA, which will help support fat loss. Regularly $34.99, it's on sale for $19.99 w/purchase of any other weight management supplement. Westlake Towne Center – 540-721-9365.
Winter Whites & Red Hearts Open House at Hickory Hill Winery Sat. and Sun. Feb. 14th and 15th. Join Hickory Hill Winery for Valentine's weekend on for our Winter Whites & Red Hearts Open House where we will shake off the winter cold and kick off 2009! Wine tastings, wine specials, hot coffee and refreshments will warm you up on the inside or brave the chill outside and see what grapevine pruning is all about! Free. 11 a.m.-5 p.m. (540) 296-1393. E-mail: info@hickoryhillvineyards.com.
The perfect Valentine's Day gift, take your love to the Roanoke Chamber Brass, Presenting "A Musical Journey in Brass". Wine & Desserts served at 7 pm. Concert begins at 8 pm. tickets $20. Call 540 586-4235  or visit bowercenter@verizon.net.