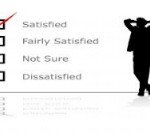 Smith Mountain Lake Chamber of Commerce and Retail Alliance are offering a FREE Customer Service Seminar on July 14th, 2009 from 8:00 am – 10:00 am.
Superior customer service is an organization's or individuals ability to consistently and constantly exceed customer expectations.  The reward for your efforts is a loyal customer who returns again and again to purchase your product or visit your destination.  To earn your customers' repeat business you need to focus on Attitude, Consistency, Service and Teamwork.  Attitude is EVERYTHING.
Program Objectives:
Identify why customer service is beneficial to your business and your community
Identify and practice positive behaviors that enhance customer service skills
Learn to treat your co-workers as your INTERNAL customers
Give front-line employees the confidence and support they need to shine as hosts
Lead by example
SML Chamber of Commerce members will be able to attend for FREE, non-members $10. The speaker is Bobbie Walker, Partnership Marketing Education Director for Virginia Tourism Corporation. For more info. call 540-719-7500 or visit  http://www.SMLretailalliance.com.