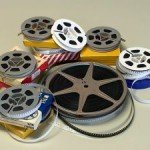 Too few communities offer family oriented activities and while Smith Mountain Lake does well at having the occasional family function, we could certainly use more of them. The W. E. Skelton 4-H Educational Conference Center, in partnership with Franklin County Parks and Recreation, has gone together to create just that, a great opportunity to spend fun time as a family.
I am excited about "Movies at the Amp," a FREE family movie event at the 4-H Center's Willard Amphitheatre. It will be a little like going to the drive-in but more fun since the whole family can sit around a picnic blanket, chat, and eat snacks, all while watching a good movie together.
We should all show up with the kids and have a fantastic time. They will be showing  "Aliens in the Attic" on Friday, October 16th at 7:00 p.m.  Bring your lawn chair, blanket, and make a memory.