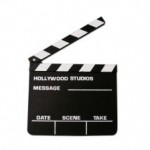 It's not every day you have a movie being produced in your own community. Smith Mountain Lake, Virginia is very excited about the movie "Lake Effects" being produced here this fall. Even more exciting is that the community has the opportunity to be directly involved in the production of this movie. Below are several ways you can be a part of all the exciting things happening this summer and fall. At the bottom you will find an email address to send inquiries to.
Sponsor a cast or crew member
If you have an abundance of frequent flier miles you can donate them to the film to help fly a cast or crew member from LA.  Although we plan to hire locally, the key professionals will be coming from LA.  This is a great way to make a big difference.  Most sky miles expire so we can help put them to good use!  Points must be all on the same airline.  It is recommended that you have at least 50,000 points.  Please email us for more details.  (Email Subject Line should say "Flights".)
Donate Meals, Cater Food
Many of you have sent emails and called offering to donate meals to help feed our cast and crew on set and now is the time to let us know if you are still interested.  We will be shooting for 4 weeks in October and each day we will provide 2 balanced meals to the main team. Also, occasionally we will need a casual working meal like pizza, subs, burritos etc. We are looking for businesses that can donate one meal or many.  Preference will be given to restaurants that may be able to provide a block of meals. ie: donor #1: dinner every Monday on set (4 meals total),  donor #2: lunches every Saturday (4 meals total). Etc. Please email for more details.  We will be able to help with volunteers to serve, drinks, warming cabinet, etc.  (Email Subject Line should say "Cater".)

Volunteer Intern Needed
Unpaid –  Looking for a responsible and hard working intern starting ASAP and at least until early July (possible longer term).  Must be able to take the lead on projects, have great communication and organizational skills, and have a positive attitude.  Would work out of Moneta and some potential at home work.  Full and Part time available. (Email Subject Line should read "Intern".)
If you are interested in helping out in any of the ways mentioned above, please fill in your subject line and send email to:
info@lifeoutloudfilms.com
.