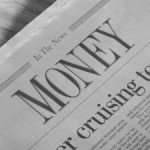 Everyone at Smith Mountain Lake has felt the effects of our struggling economy in one way or another. If you are a business owner, it may have affected you drastically, depending on what you sell.
One way to bring new life and improved sales to your business is by advertising in the right place. Below are some possible solutions for the business owner trying to get the word out about their products.
The 2010 Smith Mountain Lake Newcomer and Visitor Guide could be a great way to spread the word about your business. It enables you to target prospects, hotlink from your ad to your website and has a wide distribution from the lake area to Mid-Atlantic. The official guide is mailed by SMLRCC and you receive one full year of exposure from one ad! Contact Peggy Overstreet at Leisure Publishing for more info. 540–989-6138 or email at poverstreet@leisurepublishing.com.
Blue Sky Public Relations
can help you move your business to the forefront with creative and effective marketing and publicity campaigns (as they did for Life Out Loud Films recently).  Read about them at: 
https://bluesky-pr.net
.  If you would like to know more call Linda Nardin at 540-297-0006.  You can also check them out on Twitter (Tweet:bluskypr).
Get More Customers To Your Website With
https://www.webpagefx.com/Web-Video-Production-Services.html
 for just $500. You would receive:
· Custom Video: $3,000
· 400 Word write-up: $200
· Syndication to YouTube, Metacafe, Dailymotion and more: $800
· SEO of your SML Video Guide webpage: $100
· Value: $4,200.
Call: 888-449-3289 for details.