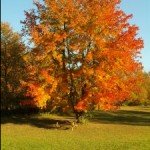 Few of us turn down the opportunity to enjoy good food at Smith Mountain Lake, especially where there are specials or discounts involved. That is why I thought some of these October offers sounded very appealing. Chili sounds fantastic when the weather starts to get cool and one of the nicer lake restaurants presenting great cuisine for $6.99 a person? Some cool stuff here, so take a look.
The Sedalia Center's 13th Annual Chili Cookoff! is October 31. Sponsored by Band of the James, the gates open at 11:30. Tickets $10 in advance, $15 at the gate. Go to www.sedaliacenter.org  for information.
Hawks Country Store and Deli offers a fun way to enjoy Autumn: Picnic baskets available to take with you on a fall hike or drive. Hawks now offers fresh soups and sandwiches combinations for a hearty fall lunch.  Enjoy a homemade omelet or egg sandwich any day of the week.  Call 540-296-0975
Casa D'Amici Italian Restaurant offers All You Can Eat Pasta Special Mon-Thursday starting at only $6.99.  Join us for our famous 7 Course Wine Pairing dinner held once a month September-May, promises to be an evening you won't forget.  Book Early as Space is limited 540-296-1329.
The summer may be winding down, but the fun is winding up at Benjamin's at The Pointe. 2 Dine for $20, International Cuisine Night, Wii Bowling, Karaoke and our Seafood Buffet  are just a few reasons to make your plans to visit us soon!