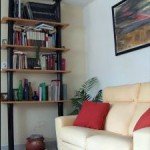 On July 3rd Grand Home Furnishings will host its open house/ribbon cutting at is new location at Smith Mountain Lake on Route 122 across from the Kroger Center.
Grand Home Furnishings may be best known for offering a cold bottle of Coca Cola to their customers as they enter the store. The tradition began at a Lynchburg, Virginia store that opened in 1953 and soon caught on in the rest of the chains stores. Grand hands out over one million bottles of Coke per year.
Grand Home Furnishings is based in Roanoke, VA. where their first store opened in 1911 as Grand Home Piano. They are one of the largest furniture chains in the south, according to the sales charts for retail furniture stores. During the 1930s the company added furniture, radios, and phonographs to their piano selection. When purchased in 1945 by the Carledge family, the name was changed to the Grand Piano and Furniture Company. In the 1950s, the chain began to expand outside of Roanoke into Southwest Virginia, the Shenandoah Valley, and eventually other states. They currently have 16 stores in 14 cities in Virginia, Tennessee, and West Virginia, and an outlet in South Carolina.
In December 2005, industry newspaper Furniture Today ranked Grand Home Furnishings as the 58th largest furniture retailer in the US with annual sales of $111 million. Today I am sure they would rank even higher and have a larger annual sales figure.
It is a privilege to welcome a Grand Home Furnishings to their new location at Smith Mountain Lake. Come on out to welcome them on July 3rd at 10:00 am. There will be refreshments served and a great deal of pleasant company.