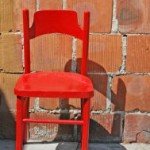 Smith Mountain Lake Christian Academy and Lake Christian Ministries have put together a Grand Winter Gala Charity Art Show and Auction for March 6th, 2010. This creative benefit for the two local ministries promises to be a ton of fun, with a gourmet chef dinner, live entertainment and a very unique auction.
Grand Home Furnishings will be furnishing 12 small bare wood chairs for 12 different artists to paint in their own unique style. The artistically painted chairs will then be auctioned off on March 6, 2010 at The Grand Winter Gala and all profits will be donated to the above listed charities.
The Grand Winter Gala will be held at the Waters Edge Ball Room on March 6th from 7pm. to 11pm. You can purchase tickets in person from Grand Home Furnishings Westlake, Lynchburg, Valley View and Tanglewood, or fill out an online order form to receive your tickets in the mail. Individuals are $60 and couples are $100.