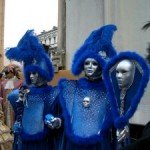 For all you youthful adults out there at Smith Mountain Lake, Va. looking for some healthy fun on October 31st, don't despair. There are a couple of great sounding events for you this Halloween. Best of all you can do some good for others while you have a blast yourself. Fun doesn't get any better than that.
On the morning of the 31st there is the "Frank & Stein Poker Run", from 8:30 am to 1:00 pm. The Community Partnership for Revitalization is hosting the first annual Frank & Stein Poker Run. Registration will begin at Edible Vibe (a great little cafe) in Downtown Rocky Mount at 8:30 am. Motorcycles will leave at 10:00 am for a the 60 mile round trip route stopping along the way to draw cards and enjoy refreshments. The event will also end at Edible Vibe with a hot lunch provided and an awards ceremony. Come enjoy the beautiful weather! For info. call 540-489-3825 or email
director@historicrockymount.com ($25.00 per bike or $30.00 for couple $10.00 for extra poker hand Fee includes, lunch and t-shirt).
Then on the eve of October 31st at 7 pm. you can have a howling great time at the 12th Virginia Dare Halloween Bash.  Enter the costume contest for prizes on this beautiful cruise ship, or just come socialize and enjoy the view.  The $12 at door goes to an excellent cause.  The event helps to provide pet food for 4-legged furry companions of the aging (CVAAA). Call 540.297.7100 for further information.