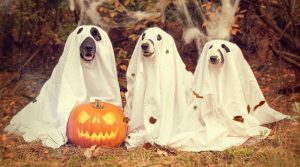 Need something near Smith Mountain Lake that is wholesome and fun for yourself or the kids this Halloween? Check out the following activities for an alternative to the traditional trick-or-treating or scary haunted houses.
Lynchburg – Oct. 31 – Old City Cemetery Chapel invites you to an All Hallows Eve Service. Enjoy refreshments by jack-lantern candlelight in the garden.
Roanoke – Cave Spring United Methodist Church Pumpkin PatchPumpkins for sale and also gourds, Indian corn, hay and corn stalks. Activities for children. Open 10 a.m. to dusk Monday through Saturday and noon to dusk on Sundays through Oct. 31, with a fall festival on Oct. 22. 4505 Hazel Drive, Roanoke. 989-3673.

Oct 31 – Ministers of Soul in Concert – 9:00pm – 202 Market, 202 Market Square, Downtown Roanoke – Free -540-343-6644.
Vinton – Enchanted Eve, Dec. 31. Downtown Vinton. 387-6078.
Williamsburg – Oct. 1-31 – Halloween with Virginia's James River Plantations offer ghostly and spirited activities. Enjoy a variety of haunted tours, candlelight dinners and vacations packages.