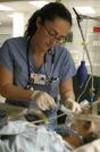 Update from the Smith Mountain Eagle with regard to the Town Hall Healthcare meeting being rescheduled:
The threat of inclement weather Thursday evening forced the postponement of a town hall-style meeting on medical care in the Smith Mountain Lake area.

The meeting has been rescheduled for Thursday, Feb. 15 at 7 p.m. at Radford Baptist Church in Moneta. A panel of primary care and regional hospital physcians will discuss topical issues about the availability and delivery of healthcare to the counties and areas surrounding the Lake.
Radford Baptist Church is located at 1293 Radford Church Road. The meeting will be held in the lower level of the church.