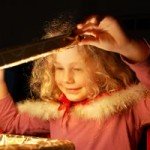 If you have ever wondered if there were those in the Smith Mountain Lake area who were in need of your help, here is your opportunity. Two family functions are scheduled for the coming weeks to benefit children who will likely not receive any gifts at Christmas. Some of these children need warm winter clothing, some just need to know they are cared about. Take a few minutes to be a part of one of these 2 entertaining and meaningful activities.
Friday and Saturday, December 5 and 6
Enjoy the second-annual holiday tree-lighting ceremony in conjunction with a "Holiday Open House" and U.S. Marines Toys for Tots drive at Westlake Towne Center.  The event begins on Friday, December 5, from 4 to 8 p.m. and continues on Saturday, December 6 from 10 a.m. to 5 p.m.
Saturday, December 6 — 11th Annual Flotilla for Toys —
Boat Parade
Help those in need by donating a toy or winter attire. Donation boxes with the Virginia Dare sign are located at area merchants' stores in Bedford and Franklin Counties — a box is located at the SML Visitor Center!  Boat parade begins at 7 p.m. from the Virginia Dare Marina, arrives at the Hales Ford Bridge at 8 p.m., continues to the SML State Park at 8:45 p.m. and returns to the Virginia Dare Marina at 9 p.m.  Call 540.297.7100 for more information.