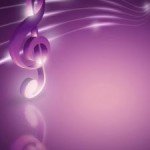 Do you enjoy music? Then join us at Smith Mountain Lake, Va. for the "Imagine It's Spring" Concert on March 8th. The concert features a local artist, Carmel Vaden and will be a benefit for the Smith Mountain Lake Good Neighbors Program.
You can have some unique fun with this concert by pretending it is already spring and bringing a picnic! Pack your own picnic basket filled with your favorite food and non-alcoholic drinks, bring the family or a favorite friend, relax and enjoy the songs of this popular artist . (Vaden will be accompanied by guitarist Don Larson in several song selections.)
The concert admission for the concert is FREE, but donations are welcome. So join in the fun for a good cause and come to the "Imagine It's Spring"  concert on Sunday March 8th at the Resurrection Catholic Church in Moneta, Va. Doors open at 5:30 pm.
Reservations are required due to limited seating – Call 540-297-7262 or 540-297-4243.