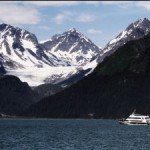 Mark your calendars so you won't miss these unique opportunities at (or near) Smith Mountain Lake, Virginia. Experience hands on learning, good acting and more.
"On Stage Alaska " a fascinating and fun performance on Thursday November 12th at the Vinton War Memorial. You can Join AAA and Holland America Cruise Lines and learn about this Land of the Midnight Sun. RSVP to AAA Roanoke 540-344-0943 at ex. 62016. Also you can visit Alaska, take a cruise, etc. for less than ever before.
An artistic workshop
on creativity for the accomplished – the novice – the curious!  You get to make and take home two personal creations from the art and art-to-wear workshops.  Nov. 11, 10:00 am to 4:00 pm at the Phoebe Needles Center.  $85.00 fee includes all materials – instructions -lunch – memories! 
www.experiencetheNEST.com
or 540-721-1216
www.lifeskillsforexcellence.com
.
The Taste of Home Cooking Show on Nov. 21, at the Institute for Advanced Learning, 150 Slayton Ave. Danville, Va. Doors will open for the pre-show expo at 10 a.m. Show starts at 2 p.m. Admission is $10 per person. Call (434) 793-2311 for more information.
The Cottage Gate's annual Christmas Open House is Saturday, November 7th and Sunday, November 8th. Please join us for the sounds, sights, smells and spirit of Christmas. Mon. – Fri., 10 AM – 6 PM, Sat., 10 AM -5  PM, Sun., 1 PM – 5PM