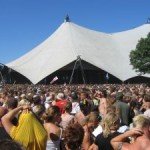 One thing I don't think I will ever tire of, are the fun and fantastic offerings of musical talent at Smith Mountain Lake. I love the great diversity of style and presentation and the beauty of each unique artist and their songs. Over the years I have learned to appreciate many types or genres of music and I hope you will find some on the calendar of events that will bring you enjoyment as well.
Bluegrass in Sedalia June 25th, 26th & 27th
The 25th runs 4:30 – 10:30 pm for $10.  The 26th is 4:30 -10:30 pm for $15.  The 27th runs all day from 9:30 am – 10:30 pm for just $25.  A 3-day ticket is just $40.  See www.sedaliacenter.org or call 434-299-5080.
Join Hickory Hill Vineyards & Winery for its Music Series, Sunset Saturday, where you can listen to acoustic musicians with close friends, family fun and great wine.  Bring a picnic, chairs and blankets and settle in to watch the sun set over the vineyard!  $5 admission. 6-9 pm, 540-296-1393.  http://www.smlwine.com/
 
Live Music
 featuring Fuzzy Logic and The Clue. Join the 4th of July celebrations at Mariners Landing on July 4, 2009 from 5:00 – 8:00 pm. For more info. visit
http://www.marinerslanding.com
.
Blues competition followed by music by Micheal Burks and EG Kight on July 11, 2009 from 3:00 – 10:00pm at the Sedalia Center. Get more information at http://www.sedaliacenter.org or call call 434-299-5080.