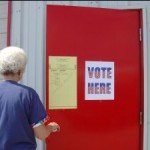 Don't miss out on any of the fun events going on at Smith Mountain Lake, Virginia in the coming days. If you enjoy being part of our lovely lake community, you will find something appealing going on in the next month or so around the lake.
VOTE Virginia is for Lovers, the official state tourism slogan, is in the running to become a top slogan on the Madison Avenue Advertising Walk of Fame.  Virginia's State Tourism Office invites supporters to vote for the Virginia is for Lovers slogan by logging on to
www.advertisingweek.com/
, click on the Slogan section, click Virginia is for Lovers and then click the Vote Now button.Voting runs through September 18.
Never Forget– Hundreds of motorcycles will roll into the National D-Day memorial on Saturday, September 19 for "Never Forget" – a tribute to POWs/MIAs presented by members of Rolling Thunder, a nationally-recognized organization of veteran motorcycle enthusiasts. "Never Forget" takes place from 1pm-2pm in Gray Plaza. Seating is limited, and guests are encouraged to bring a chair. Regular admission fees apply. http://www.dday.org for more info.


September 26th and 27th, 21st Wine Festival at Smith Mountain Lake.
There will be live Music by Domino on Saturday and Clue & Fuzzy Logic on Sunday. Bring a lawn chair or a blanket and enjoy the music, a wide variety of food, local crafters and fine Virginia Wine! Rain or Shine – Discount Tickets: Taster $18 – Designated Driver $12. Call 800-676-8203 or buy online tickets at  
www.VisitSmithMountainLake.com
.
Anglers Choice Fishing Tournament – September 26, 2009 – September 27, 2009
At the Parkway Marina. Call 1-800-632-4665 for more details.