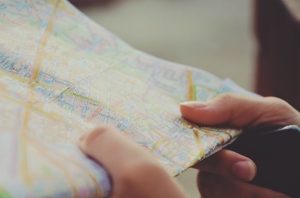 These interesting little tidbits of possibility around Smith Mountain Lake speak pretty much for themselves.
The greatly improved 2007 version of the Smith Mountain Lake, Virginia map will be available to purchase wholesale @ July 13th. Over 200 changes/additions were made to update the map. To place a map order call Harris Ferguson @ 540-420-8900.
Jack Hutslar will hold classes for Log Home Buyers August 10-11-12 at Roanoke Civic Center with the Virginia Outdoor Sportsmen's Classic.
Log Home Buyer Workshop times are: Friday  5:00, Saturday Noon, Sunday 2:00.
Jack Hutslar owns LogHomesByJack.com and is a Dealer for Honest Abe Log Homes. Contact Jack at 800 767-4916.
ARTISANS ALLEY – A Sidewalk Art Show, hosted by Artfully Framed…features local artists from Smith Mountain Lake and The Roanoke Valley. Keep these dates on your calendar:      July 7th, August 11th, September 8th from 11am – 4pm ARTFULLY FRAMED will also be featuring the artwork of Mary Buck Bryant from Aug.1st – Sept.5th.
TRAINING: July 31, 11:30-1:00, $15.00 "The Customer Matters" SELF HELP: July 31, 2:00-3:00, $15.00 Faith Based Programs Information Coffee July 31, 3:30-4:30, FREE  Adults with Aging Parents….a road map for caring for loved ones. West Lake Golf and Country Club. PRE-Registration preferred:  Mary Anne Leslie 721-1216 or maleslie@lifeskillsforexcellence.com