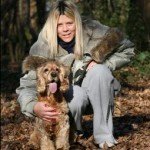 Smith Mountain Lake, Va. offers just about anything we find ourselves in need of, even a babysitter for your family pet.
I love my animals. I've had quite a collection of them over the years; cats, dogs, birds and even goats. As all animal lovers know, a pet rapidly becomes part of the family. We buy them good food, toys and treats, we see to their medical needs, often sharing our homes with them as well and even our favorite furniture. For many folks their pets are one of the kids.
But what do you do when you need to be away from home and you are unable to take the cat or dog along? It is often difficult to find the kind of care you wish for in that kind of situation. We would all like to be comfortable in knowing that in our absence our pets are receiving the same sort of excellent treatment that we ourselves would give them.
We now have a service at Smith Mountain Lake that may enable you to rest easy about those times when you need to be out of town. Wanda with Pampered Pets offers the tender loving care you want your animal to have when you are gone. She also offers help in other household care if needed.
Pet services include:
Feeding

Walks: 15,30- or 60-minute

Brushing

Administration of medicine

Litterbox cleaning

Careful Attention to detail
Home services include:
Watering plants

Bringing in newspapers/mail

Turning on/alternating lights

Opening/closing blinds

Carrying trash in/out
You can contact Wanda Ward at   540-400-5189 or 540-721-4069. You can email her at