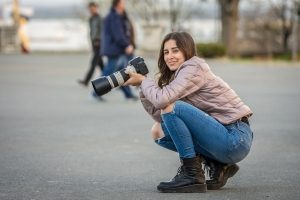 Smith Mountain Lake is a very photogenic place, just begging for an observant eye to bring out her lesser known attributes for all to admire. Some folks are gifted in doing that very thing. They see the world from unique perspectives, often capturing on film what others have failed to see.
If you are one of those who carries their camera around so much that other people think it's an extra appendage, or if you are like me and just love to have a disposable handy to catch that special moment or scene, you will love the idea of entering the Four Seasons Photo Contest that is being sponsored by the Smith Mountain Lake Chamber of Commerce.
Some of the things you should know about the contest are that all photographs MUST be of the Smith Mountain Lake area or of Lake activities, and there are no restrictions regarding the subject of the photos.
All pictures must be delivered to the Smith Mountain Lake Visitors' Center at Bridgewater Plaza before October 15th, 2007. (Winners to be announced Oct. 20, 2007.)
All winners in this photo contest must give the Smith Mountain Chamber of Commerce unrestricted, but not exclusive, rights to use the photos for promotional and editorial applications. (Credit given where possible.)
The entries will be judged by their quality and ability to promote Smith Mountain Lake as an appealing vacation destination during all four seasons of the year.
For a complete list of Rules, details and entry form, please visit the Smith Mountain Chamber of Commerce online.