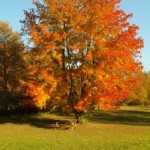 Ribbon Cuttings, Park Ranger Talks, Screening For Stroke Risk, Good Music and much more will be happening at Smith Mountain Lake during the next few weeks.
Eastlake Community Church is having a Grand Opening from 11:30am – 1pm, October 22, and Pastor Troy Keaton invites us for a luncheon after the 12:15 Ribbon Cutting. The church is in the old Shoprite building on Hendricks Store Road.
Peaks of Otter Lodge presents Demonstrations of Appalachian Culture – National Park Service Rangers and/or volunteers present demonstrations of the cultural history of the Southern Appalachians. Come by to visit, talk and listen on October 22nd -24th.  Peaks of Otter is at Milepost 86, Blue Ridge Parkway. Call 540-586-4496 for more info.
The Bedford Humane Society has a fundraising Craft Fair planned for November 6th and 7th at the Bedford Elementary School. They still need volunteers so come on out and help provide food for abandoned pets. Call 540-586-6100 for more info.
SML Harmeneers are holding their annual show on Nov. 12th and 13th. It will be located at Trinity Ecumenical Parish and tickets are $10 at Kroger, Radio Shack, SML Chamber or any member of the Harmeneers.
The new 24 Hour a Day –Curves Fitness for Women is having a Grand Opening/Ribbon Cutting, Wednesday, November 3 from 11:30am – 1pm. They are located at 400 Scruggs Road, Moneta. Join Owner, Yvonne Heath for tasty food and beverages after the 12:15 Ribbon Cutting.
FREE STROKE SCREENING
WHERE: CARILION FRANKLIN MEMORIAL HOSPITAL
OCTOBER 16TH, 8am-12noon
Pre-registration is required by calling 800-266-6000.  Screening includes Carotid Ultrasound, Blood Pressure, Fasting Cholesterol, and Ankle Brachial Index (blood pressure of lower extremities).
Bedford Museum and Genealogical Library Sons of Confederate Veterans – 7:00pm on October 26th – The guest speaker will be John Barnhart from the Bedford Bulletin. If you are interested in the War Between the States, you will enjoy this group as they discuss the history of the war and the history of their individual ancestors that served. There is parking available at the Museum, 201 East Main St. next door to the court house. Call Boyd Hubbard for more info (434) 546-7415 – Bedford Museum and Genealogical Library, 201 East Main Street, Bedford – 540-586-4520 – www.bedfordvamuseum.org