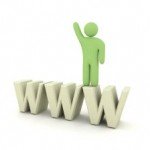 Although Smith Mountain Lake is a lake community and not exactly the big city, it is fully integrated into the computer age. Most of our businesses and places of entertainment depend on the computer and often internet marketing, to be found and to increase their business. If you are someone who needs to learn more effective ways to market your business via internet, then don't miss this seminar on Tuesday, June 28th!
This FREE event is sponsored by the Smith Mountain Lake Chamber of Commerce. The topic will be the best ways to utilize: Email, Online Surveys & Polls, and Event Marketing. You can learn the keys to using the most powerful relationship-building technology tools available today! You might be surprised how these easy tools can make an impact on your business or organization!
They will provide tips and techniques on:
• Building Your List – learn how to create a permission-based list, expand your subscribers, fans, friends
• How To Get Them – & Keep Them – Engaged! – Increase your email open rates and get them to Like, Fan, Follow or Friend you – plus, ways to keep them coming back for more.
•Writing Content that Inspires Sharing – Learn tips to write good headlines and content, and get your fans to tell their friends
• Dos, Don'ts, & Quick Ways to Get it Done! – Learn additional strategies for getting — and keeping — high quality prospects, customers and members, plus ways to manage your time and measure your results with ease.Learn the quick, easy best practices to make your e-marketing simple AND successful – from email to online survey, event marketing to social media, you'll get the best tips in this high-level workshop.
TIME:
3:00 pm – 5:00 pm EDT
PLACE:
WESTLAKE LIBRARY
84 Westlake Road Suite 109
Hardy, Virginia 24101
Phone: (540) 483-3098