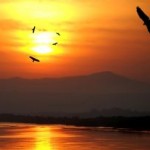 By now everyone knows about the marvelous movie about to be filmed at Smith Mountain Lake. "Lake Effects has been in the production stages for some months now and is only a month away from beginning to film.
Everyone is eagerly awaiting this next stage of the movie production and you can stay connected to what is happening. Laker Weekly will begin a six week coverage of the film's progress starting September 24th.
 Life Out Loud Productions would like to thank the Laker Weekly for their continuous class act coverage of Lake Effects!