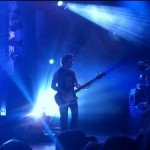 Imagine having a terrific weekend looking at Smith Mountain Lake real estate and enjoying one of your favorite nationally known artists LIVE! You can do that and much more at Smith Mountain Lake this summer.
Come for a weekend get-away and enjoy the famous musicians coming to play as part of The Mariners Landing Summer Concert Series. Check out the schedule and the great names:
Friday, August 8th 7:00 PM Sara Evans
Friday, August 15th 7:00 PM STYX
Saturday, August 16th 7:00 PM Lonestar
Friday, August 22nd 7:00 PM Grand Funk Railroad
Saturday, August 23rd 7:00 PM Blake Shelton
Thursday, August 28th 7:00 PM TobyMac
Friday, August 29th 7:00 PM Diamond Rio
Tickets range from $25 to $35 in advance and $30 to $40 at the gate.  Visit http://mariners-resort.com for more ticket, venue, and overnight package information.