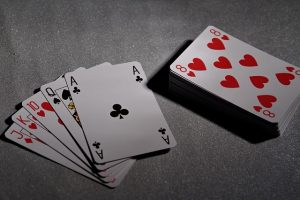 Variety is the spice of life at Smith Mountain Lake just like it is all around the world. I have never played bridge, but I know there are people for whom it is their favorite past-time. If you have ever had any interest in learning this game and live near the Waters Edge Club, check it out.
Are you a member at Waters Edge or have thought of becoming one?
And are you interested in playing bridge but don't know how or just looking to brush up on a few skills, then read on!  We're hoping to start bridge lessons at the Waters Edge Club if we get enough response.  Cathy McElod has agreed to come teach the classes.  Cathy is a Silver Life Master, has taught bridge for 10 years, and is a certified bridge teacher.
Here is the format we are currently discussing:
2 classes: 1 for beginners & 1 competitive bidding class
2 hours per class (one would run from 10am-12pm & the other from 1pm-3pm)
Classes will either be held on Tuesday or Thursday (depends on the response) and will last for 8 weeks.
We need to have at least 8 people sign up for each class & we cannot accept more than 16, so it is first come first serve.
A beginning date has not been set.
Joyce Shaffer will be hosting the classes, so sign up and inquiries must be made with her (the club will not take reservations for these lessons).  You may reach Joyce via email at gjtoots@aol.com.