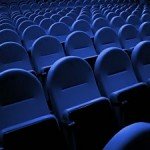 Many of us at Smith Mountain Lake, Virginia are eagerly keeping tabs on progress of a movie company called Life Out Loud Films. All the excitement is due to the fact that they are planning to begin production of a movie here at the lake this fall. Here is the most current update straight from the lady who had the original vision for the movie, Sara Elizabeth Timmins.
"Lake Effects" Updates:
We believe we will be in position to green light financially in early 2010. We are in contact with over a dozen interested Hollywood film distributors and television networks. We are currently focusing our efforts on filling our final investor slots.
This community's support has captured the attention of the LA film industry. In fact, the level of community involvement on this project has been incredible. We are happy to report that — barring any unforeseen setbacks — we are on track to shoot "Lake Effects" in October of 2010.  We anticipate being in position to officially green light in early 2010 – the significance of which is that we can move on to the creative process, including casting.  The sooner we green light, the more time we will have to work with the community and prepare for effective and cost-efficient production -Sara Elizabeth Timmins, Producer. Help Support "Lake Effects" and get your T-Shirt today!! Fundraiser: All proceeds benefit Life Out Loud Films, LLC.
 Where can you buy them? 13860 Booker T Washington Hwy (Rt. 122) Moneta, VA 24121
or order online at LifeOutLoudFilms.com