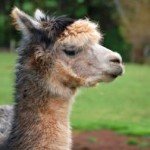 If you live at Smith Mountain Lake, these kinds of events will be something to make note of. Perhaps you have a loved one with Alzheimer's and want to know how the health care changes will affect them. Or maybe you enjoy animals or participating in area Grand Openings and supporting new businesses. And, a favorite of many is a unique evening of sharing dinner and a mystery!
Dinner and murder mystery showat the Virginia Dare Marina. This creative evening of good food and fun will take place at the Marina on Airport Road in Moneta, Va. from 7:30 to 9:30 p.m. You can also experience it again on Sept. 17th, Oct. 1st and 15th. If you would like prices and more info. call 540-297-1000 or visit www.vadarecruises.com.
Last year's 2009
Wine Festival T-shirts
with logo on back and the SML Wine Festival's circular insignia on the front are available at a discount. New 2010 Wine Festival T-shirts are also on sale for $20. The shirts are available at the SML Visitor's Center and online at the chamber's website
www.visitsmithmountainlake.com
.
Rep. Tom Perriello to discuss the impact of Health Care Reform on Alzheimer's disease Monday, September 13th at Runk & Pratt Smith Mountain Lake Retirement Village. The event begins 8:30am with registration and a continental breakfast provided by Runk & Pratt. The SML Retirement Village is located at Westlake Town Center, 115 Retirement Dr., Hardy, VA.
Pineview Park Alpaca's – Visit their new gift shop when you come to their OPEN HOUSE on Sept. 4th and 5th. Buy unique products, have your picture taken with the alpacas and more from 10am to 4pm on Sat. and 1pm to 4pm on Sun. Call (540) 890-8364.
Ribbon Cuttings and Grand Openings:
Wednesday, September 29, Chillin' Smokes & Deli
Wednesday, October 20, Southern's Best
Wednesday, October 27, Generation Solutions
For more info. contact Jim Shauberger, Event Manager at 540-721-1203.