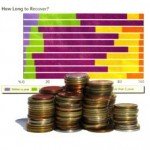 The economy at Smith Mountain Lake is changing just as it is all over. The customer base is changing as well, because they must adapt to the struggling economy. Have you and your business changed to meet the customers where they are?
You can help get your business in shape to survive the down economy. In this kind of economy it is essential that your business stand out. Explore techniques of effective merchandising and excellent service to build sales and retain market share. With an eye towards turning your business into a destination, this workshop is one retail and restaurant owners dare not to miss!
The Franklin Center, Rocky Mount, VA
Seminar Fee – $15, payable at the door
To register call Dick Ephgrave, Longwood SBDC:
Sponsored by The Longwood Small Business Development Center and the Smith Mountain Lake Chamber of Commerce.