December 23rd, 2011 · 1 Comment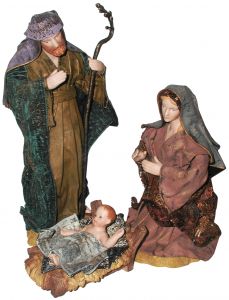 We want to wish all the wonderful folks at Smith Mountain Lake a Beautiful Christmas and a marvelous New Year full of blessings and productive adventures. And if you need a last minute Christmas gift for someone hard to buy for – or perhaps someone you forgot…..check out the unique possibilities below.
Give a Virginia Dare Cruise for Christmas!! Gift Certificates Available Now. What could be better? You don't have to worry about what size, what color or if they are going to like it. You know they will love a cruise!! Call 540-297-7100 Ext 0 or www.vadarecruises.
VitaZen has unique holiday gifts! From Beanpod Candles (buy 3 get 1 free) to electric yogurt makers. VitaZen is open every day until Christmas. Located at 12787 BT Washington Hwy. 540-721-9365  Have a Healthy Happy Holidays!
Landscape Solutions- a year-round Landscape and Hardscape service is selling FIREWOOD for $90.00 (pick-up size load) delivered and stacked.   We will also be available throughout the winter for: Leave and storm clean-ups, snow plowing, paver patio installation, etc.  Call Mike at 540-537-9329 for a free estimate.
SUNSHINE CONCIERGE CHRISTMAS SPECIAL!  Buy 4 hours and get 1 hour FREE!!  Give the Gift of Time…Call Sunshine Concierge.  In Home Senior Care, Errands, Meals, Housecleaning and much more.Call 580-4125 for Gift Certificates.
Come to Downtown Moneta this Christmas season.  Shop here for jewelry, gifts, collectibles, antiques, home décor, magic, sporting goods, pet items, baby gifts, toys, and more.  Have dinner at one of 7 restaurants, or get together with friends.  We're just 3 ½ miles north of the bridge on Route 122.