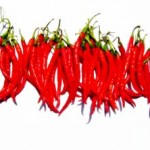 It does not seem possible for it to be time for the 2010 Annual Chili and Craft Festival at Smith Mountain Lake already. Not that I am complaining mind you. I love chili and you will find some of the best you have ever eaten at this festival. It is just that it seems like yesterday we enjoyed the 2009 Festival.
On November 6th from 11 am. to 4 pm, you can also enjoy an entire day loaded with local craft people showing off their creative talents, fun stuff for the kids, all kinds of great music, chili tasting, and of course the grand chili cook-off! Trophies are awarded for chili categories of "Best Chili", "Showmanship", and "People's Choice".
Tickets are only $5 (kids under 6 free) and the event is held on the lake at Bridgewater Plaza in Moneta, Va. (near the Hales Ford Bridge). You can buy tickets at the SMLRCC Visitor Center in Bridgewater Plaza or on the day of the Chili Festival at the gate.
For information on how to enter the Chili Cook-Off or other tidbits, you can visit http://www.visitsmithmountainlake.com.
Free Download
The Definitive Guide To Smith Mountain Lake Real Estate
Everything you need to know about buying or selling property at Smith Mountain Lake.