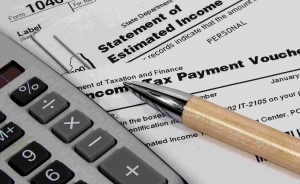 Every year things change in government and as a result also in tax laws and regulations. Sometimes it is hard to keep up with all the information necessary to do your taxes each year. Granted some of us take our taxes to the professionals but many individuals and families still do their own. And some of our readers are no doubt accountants, etc. who help other folks do their taxes. Anyone who has a need to keep up with the changing tax laws will appreciate this link to the IRS tax updates as well as the Upcoming Free Tax Seminar for Small Businesses at Smith Mountain Lake.
Bring your questions to the 2013 Small Business Tax Tips Seminar, and join a lively discussion with Erich Faber, Owner of Faber CPA Firm, LLC, This seminar will be held on Thursday, March 7th from 3:00 pm to 5:00 pm at Westlake Library. Erich will bring you up to date on recent tax changes, as well as cautionary tips, that will benefit your business. There are many new regulations that either are now or soon will effect small business people. Register for this free seminar now.
Don't be intimidated by changes in regulations and tax laws, just join us and learn what is new!