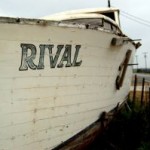 Something a lot of people at Smith Mountain Lake get excited about is the Annual Antique and Classic Boat Festival. Folks come from all over to see these wonderful boats. This is a major gathering of fans and collectors of old and classic boats, from all across the Eastern U.S.
If you don't have a boat to display or are not planning to partake in the challenges, you can still ride around the lake and talk to many other antique boat enthusiasts and enjoy a day on the water. Good clean fun for the whole family.
The actual Antique motorboat show takes place 10:00 a.m. – 4:00 p.m. on Saturday, September 18th at Mariners Landing Resort and Conference Center on Smith Mountain Lake.  For more information go to www.woodenboats.net or contact George Blosser at 540-297-9202. To register for participation in the show email info@woodenboats.net.
Free Download
The Definitive Guide To Smith Mountain Lake Real Estate
Everything you need to know about buying or selling property at Smith Mountain Lake.