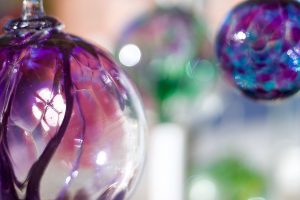 In an effort to aid the Smith Mountain Lake Association, a collection of wonderful artists known as the Smith Mountain Lake Stained Glass Group have teamed up to create a one-of-a-kind masterpiece. The completed work is intended for a raffle conducted by the SMLA deep in the tourist season and will no doubt raise a great amount of funds necessary to the fulfillment of the SMLA mission. Rebecca Jackson of the Smith Mountain Eagle has written an article highlighting the project. Here's a quick excerpt from the article:
A glorious creation of glass has evolved beyond the planning stage to cutting, piecing, and fitting, much like a jigsaw puzzle. Each member has been assigned a portion of the glass canvas, waving shore grasses, sun-prismed waters, Smith Mountain, a summer sky and the feathers of a skyward-bound great Blue Heron, its wings unfurled in flight.
Another article by Roanoke Times reporter Courtny Cutright states:
"Your assignment is to watch sunrises and sunsets," Luce told the group.
She wanted the group to look at reflections on the water and come up with ways to reproduce them using stained glass.
While not seeing the finished product, rest assured the end result will no doubt be stunning and create a real shot in the arm for the SMLA.