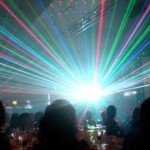 Mariners Landing at Smith Mountain Lake is the place to be on March 7th, 2010. This is one of the best kinds of parties, the kind where you benefit from a good cause and enjoy yourself immensely all at the same time.
If you recall a while back we wrote about Life Out Loud Films and the movie they plan to shoot at the lake this year called "Lake Effects". You can be part of that exciting venture by joining us for the Academy Awards Party to benefit Life Out Loud Films.
Watch the Oscar awards show on the big screen in a red carpet atmosphere. Games and giveaways and much more. The Party will be held at Mariners Landing, Smith Mountain Lake. That is the Mariners Landing Resort Community and Conference Center on March 7th from 6-9 pm. For more info. call 540-297-4900 or 800- 851-4988 or email them at info@marinerslanding.com.