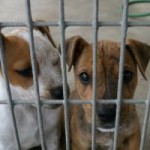 Smith Mountain Lake, Virginia has it's share of dogs and cats needing homes, like any area of the country. We have several  Humane Societies located in the counties surrounding the lake that will help you choose just the right animal to take home. Every child needs a pet and every pet needs a loving home. Don't forget to think about adding a dog or cat in need to your family.
Adorable dogs and cats for adoption at the Bedford Humane Society! Visit  https://www.petfinder.com/member/us/va/bedford/bedford-humane-society-va26/  or e-mail them at thebedfordhumanesociety@msn.com.  They use foster homes for their animals and they are healthy, socialized and ready to become a part of your family! Call 540-586-6100 for more info.
The Franklin County Humane Societyis located just outside Rocky Mount, Virginia. You can visit them at 18401 Virgil Goode Highway, Rocky Mount, Virginia. Or call at 540-489-3491.
Pittsylvania County Humane Society is located at 996 South Boston Road in Danville, Virginia. Their mailing address is P.O. Box 3352, Danville, Virginia 24543
You can also contact them by phone at (434) 799-0843, or by email at dahsinc@yahoo.com. Visit their website at http://www.dahsinc.com/.