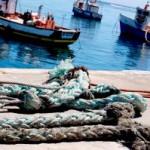 Boat lovers are everywhere at Smith Mountain Lake, Virginia and they will all be excited about the Annual Antique and Classic Boat Show at Mariners Landing in September.
There will be classics and antiques in and out of the water, automobiles, and watercraft. Although many lake lovers did not grow up around boats, most of us love the look of antique items of any kinds. You don't have to know a whole lot about boats, to enjoy going to boat/car shows and looking over the older models. There is just something about the designs of days gone by that is fun to see.
There will also be a great selection of quality craft vendors there for the event. All in all, it sounds like a fun day at the lake. For more information please call the Smith Mountain Lake Chamber of Commerce at 800-676-8203.
Free Download
The Definitive Guide To Smith Mountain Lake Real Estate
Everything you need to know about buying or selling property at Smith Mountain Lake.