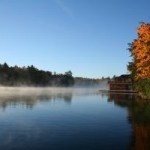 One of the lovely counties bordering Smith Mountain Lake is Franklin Co. Virginia. As with most counties, Franklin Co. undergoes periodic changes and improvements. The community is invited to be part of this particular time of planning and it is a great opportunity for locals to express their desires and thoughts for the area.
The issue at hand will be the development of Franklin County Parks and Recreation facilities, and growth planning for the next 15 years or so. This is our chance to speak up and make a difference. The meeting will take place at the Westlake Library Community Meeting Room on Oct. 28th from 5-7 pm. And again on Oct. 29th at the Ferrum College Banquet Room/Franklin Hall from 5-7 pm.
To review the draft plan online or for more information, you can visit www.franklincountyva.org/parks.