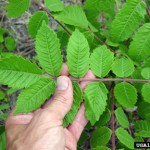 The Booker T. Washington Monument and the park are located in Franklin County, VA, 16 miles northeast of Rocky Mount, VA, and almost to Smith Mountain Lake, Va. It was begun in honor of Booker T. Washington, who was born a slave on the 207-acre farm of James Burroughs on April 5th, 1856. After the Civil War, Washington founded the Tuskegee Normal and Industrial School and did many other wonderful things in the name of freedom.
Today the park offers historical and educational activities on a host of excellent topics. There is something at this park for everyone who loves to learn. (See August schedule below.) Ranger-guided tours are offered daily at the park from 11:00 a.m. and 2:00 p.m.
August 2 – 10:00 a.m.
To Be a Naturalist Junior Ranger Program (Ages 6-12)
Hike the Jack-O-Lantern Branch Trail and study plants and animals like a naturalist. Participate in a stream activity to learn about the importance of clean water.
August 6 & 9 – 11:00 a.m.
Strange Fruit
Discover how Booker T. Washington reacted to the lynchings in the 1890s as the leader of the African-American people. This presentation is part of the Legacy Series, an adult education discussion group. NOTE: Some images & descriptions are graphic.
August 23 – 11:00 a.m. & 2:00 p.m.
Living History Programs
Attend an interpretive tour and experience interactive living history demonstrations from the mid-1800s.
"Harvest Time" Festival
Saturday, September 13, 2008, 10:00 a.m. – 4:00 p.m.
Living History Farm demonstrations, interpretive tours, children's games, and more will highlight the lifestyles of those who lived and worked on small Virginia tobacco plantations in the mid-19th century.
12130 Booker T. Washington Highway, Hardy – All activities are Free – 540-721-2094 – www.nps.gov/bowa
Free Download
The Definitive Guide To Smith Mountain Lake Real Estate
Everything you need to know about buying or selling property at Smith Mountain Lake.