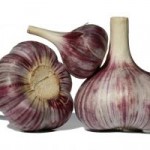 Our family shops at several different health food stores near Smith Mountain Lake for a variety of supplements. During the winter in particular we stock up on immune builders, which have been very effective at keeping our family from getting colds and flu that we're exposed to.
If you ask the folks at your favorite health food store what herbs and vitamins sell the best this time of year as I did, they will give you a list something like this:
Garlic, ginger, and Oregano – These herbs fly off the store shelves for sinus infections, flu, and viruses, as well as stomach flu, arthritis, and inflammation, just to name a few.
Vitamin C with bioflavonoids – One lady told me she uses Vitamin C for allergies, colds, arthritis, viral infections, and even mouthwash. She isn't the only one, since the cashier sold 2 more bottles of it while I was standing there.
Elderberry – Customers swear by this berry (in syrup and pills) for keeping both viruses and bacteria at bay, as well as for treating sicknesses they may already have.
Echinacea & Goldenseal – Many say that they use Echinacea at the first sign of any kind of upper respiratory problem with effectiveness. Goldenseal add to the combo because they believe it has antibiotic effects.
Beta Carotene, zinc, and Vitamin D – These 3 vitamins are touted by those who seem to know, as covering a multitude of immune issues that can arise during the winter.
I know these types of supplements have helped our family to avoid any sickness going around during the past 6 months (of which there have been many). If you need further info. I am sure the people at Nature's Outlet or Vitazen would be happy to give you reading material or other educational materials to help boost your body's ability to protect itself.