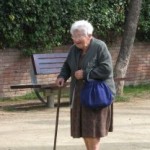 Do you have a loved one at Smith Mountain Lake who is feeling the effects of age and time? Are you unable to provide all the care you would like them to have?
If you said yes to those two questions then you have likely also found that it is difficult to find good care for the elderly without paying an entire fortune. I don't know how many people in the past few years I have heard saying how hard it was to get help from their parents whom they could trust.
For those who just need someone to come to the older person's home and help out, you may want to check out Home Instead Senior Care. They provide non-medical companionship and personal care services to seniors helping them to maintain their independence at home. Services include meal preparation, light housekeeping, medication reminders, incidental transportation, and more. You can contact them for more info. at 434-385-0321.