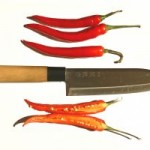 Amazingly it is already time for the 7th Annual Smith Mountain Lake Chili Festival, something many of us look forward to all year. This year for some reason it seems like it was just yesterday we enjoyed the 6th Annual Festival. But that's okay since it is such an enjoyable occasion.
This year the Chili Festival is also a Craft Festival, which should add fun and variety to the experiences of the day. When is the big day? November the 7th on the lakeside at Bridgewater Plaza in Moneta, near the Hales Ford Bridge. It will begin at 11 am. and go until 4 pm. with the chili tasting starting at Noon. Tickets are $5 for adults, kids under 6 are free, and you can buy the tickets at the gate or the SML Visitors Center.
Enjoy a full-day event featuring music, crafts, and a spectacular competitive chili cook-off.  Trophies will be awarded for "Best Chili," "People's Choice," and "Showmanship."  It'll be a hot time at Smith Mountain Lake. 
For more information, official rules, and contestant application forms visit www.visitsmithmountainlake.com or you can call 540–721-1203.
Free Download
The Definitive Guide To Smith Mountain Lake Real Estate
Everything you need to know about buying or selling property at Smith Mountain Lake.