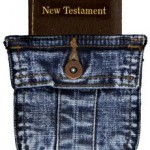 On September 9th, Smith Mountain Lake Community Bible Study began a 30-week study of Genesis which is a fascinating view of who our God is. Members are learning about the invisible qualities of the Creator through the stories of His people, such as Abraham, Jacob, Joseph, Moses, and many more.
The study is open to men, women, and children of all backgrounds and levels of Bible knowledge. In 2010 it will be held every Wednesday from 9:30 – 11:30 am. beginning January 6th and ending Wed. March 31st. You can join in at any point.
If you would like to come the study will take place at Halesford Baptist Church (2485 Lost Mountain Road, Wirtz, VA) call 540-721-9338.