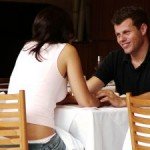 If you live in Smith Mountain Lake, Virginia, and have never visited Bedford's Still Waters Coffee House, this is the perfect time to do so.
On Friday, December 11th at 8:00 p.m. at the  Still Waters Coffee House, you can enjoy the music of Riddle on the Harp, a talented performing group of 3 local women. The ladies play a variety of music suitable for all ages. Some of it they have written themselves, and some are Appalachian, Celtic, etc. They play a wonderful mix of instruments including the flute, mandolin, fife, and pennywhistle.
While you listen you can bask in the warm atmosphere of Still Waters, drink a hot cup of tea or coffee, visit with a friend, and snack on freshly baked food from their ovens. Sounds like an absolutely charming way to spend the evening!
You may find them at
117 S. Bridge St.
Bedford, VA 24523
Free Download
The Definitive Guide To Smith Mountain Lake Real Estate
Everything you need to know about buying or selling property at Smith Mountain Lake.