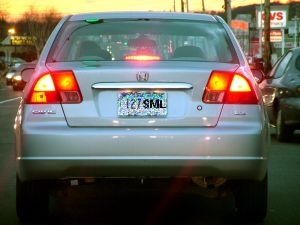 Have you seen the great new Smith Mountain Lake license plates yet? The SML Chamber is very close to completing the collection of 350 minimum applications for the new 2012 SML license plate.
You can get your own SML license plate by contacting the SML Chamber office at 540-721-1203 or emailing them at annette@visitsmithmountainlake.com. You can also visit the SML CHAMBER OF COMMERCE and complete the DMV/SML Chamber application and return it with a check made out to "SMLRCC" in the amount of $10 (mailing address below).
Completing the application is easy. All you will need is:
Vehicle Identification Number
Vehicle registration number
Check made out to SMLRCC for $10.00.
(Bring by or mail your application and $10 check to the Smith Mountain Lake Regional Chamber of Commerce, 16430 Booker T. Washington Highway, Moneta, VA 24121.)
Free Download
The Definitive Guide To Smith Mountain Lake Real Estate
Everything you need to know about buying or selling property at Smith Mountain Lake.