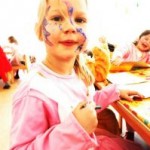 Are you a parent in the Smith Mountain Lake, Va. area who needs daycare help? Mayberry Early Learning Center might be the kind of care you would appreciate for your child. They are committed to quality care that will contribute to all aspects of the children's growth and provide fun, creative, and educational opportunities while enhancing their social skills.
Some services they offer are:
Full-time Child Day Care (ages 6 weeks to 4 years old)
Part-time Before/After School Care (including drop off and pick up)
Summer Day Camp (ages 4 to 12 years old)
"Kids Night Out" (time for children to have fun while parents are out)
They also serve breakfast, morning snacks, lunch, and afternoon snacks for children 16 months and older.
Their hours are from 6:30 A.M. to 6:00 P.M. – Monday thru Friday. Contact Jennifer at (540) 797-4625 for more information.